We are now offering open enrollment for the 2014/2015 school year. We have added a second accredited All Day Kindergarten class, 5 Day All Day Prekindergarten, and All Day Preschool Options.  Spots are limited and classes are filling quickly. Please call for more class information or to schedule a tour.
We are excited to share that we will be starting the 2014/2015 school year in our Brand "NEW" School Building.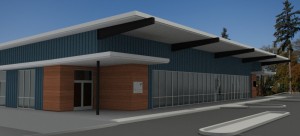 Mukilteo Academy is committed to educating young minds. Educational opportunities include preschool, pre-kindergarten, kindergarten, before and afterschool programs, and other extra-curricular activities to accelerate your child's achievement. We strive to help children reach their full potential, both academically and personally, while instilling in them a love for learning and a respect for themselves and others. We believe a child's first experience with school should be a memorable and rewarding adventure.
Mukilteo Academy offers before and after school care to enrolled students at the academy. Call for more details.
Mukilteo Academy Pride!